Relationship Health Self-Help
I Matter Informed Relationship Health Services offers an approach to developing relationship health that combines assessment, education and skills building through 1:1 and group and coaching support.  

I Matter Informed Relationship Health Self Help

An I Matter Informed Relationship Health Self Help can be accessed via experienced I Matter certified and licensed professionals in Educational or Clinical Settings

Relationship Health Self Help Training offers a cost-effective way of empowering those who are motivated to learn with the opportunity to progress their own learning within the context of supportive relationships in their own community.  The practitioner retains the responsibility for ensuring there has been discussion and evidence of readiness for the study involved and for informal check in as the study programme progresses.   The focus is on insight and skills building with a priority given to preparation for roles so as to prevent difficulties as well as early intervention when difficulties first become apparent.

The approach requires a strong readiness to learn and grow on the part of staff and parents involved both at home and in school and in the surrounding community.  We therefore focus on delivering this approach within a professionally well informed community hub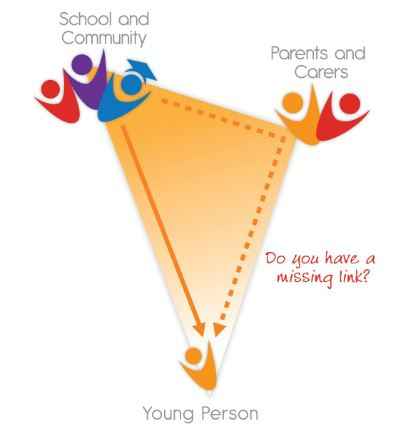 APPLICATIONS OF AN I MATTER INFORMED RELATIONSHIP HEALTH SELF HELP APPROACH
The online training resources enable staff and parents-carers to progress their learning flexibly whilst benefitting from informal discussion
PREPARATION
If you are thinking ahead to an important education for relationship health role as a teacher or educator as carer-parent, I Matter Training can prepare you with awareness of issues that will be of vital importance
COUPLES
If you are looking for a way to help get your your couple life onto a confident start so it can be richer, and better able to manage everyday challenges and conflicts, I Matter Training can help get you focus in on details that matter
CARERS-PARENTS
If you want to help your children grow and thrive and work well with others through building the skills in you that will help them  overcome challenges then I Matter Training can equip you with the tools to work to a clear skills focussed plan.
TEENS
Teens have particular needs for well informed support as they discover relationship health.  If you want to help your teen be prepared for relationship health  with you and othersthen I Matter Training can equip them with a way of finding the way forward, 
MAINTENANCE
If you have got the basic I Matter ideas but you know that an ongoing community of support is important to your ability to keep focussed on the relationship skills detail that matter, then maintenance through participation in our learning community is for you!
STAFF-ADULT TRAINING
Phone coaching offers a flexible  and responsive service as you are learning to put ideas into practice


STRUCTURED
CURRICULUM 
The core of I Matter Training can be delivered through taught and/or online study sessions


PROACTIVE ASSESSMENT
The start of an I Matter Learning Journey involves a brief or more extended assessment and goal planning step


SKILLS
BUILDING 
In 1:1 sessions you will be supported in making links between your I Matter learning and your specific situations.


PROGRESS
TRACKING
In group sessions you get to learn alongside others who are finding the way forward to healthier relationships


Relationship Health is an overlooked area of wellbeing practice that depends upon building specific insight, attitudes and skills.   Skills emergence depends crucially on the skills of the responsible adults.
We encourage all parties to invest in their own personal skills development before trying to teach others
I Matter Teaching Materials & Resources
The online resources, posters, videos, and how to guides provide a complete programme for practitioners in schools, primary care, prison and probation services and a wide range of other organisations who want to start embedding relationship health principles into their everyday practices.

Once staff are certified and well supported to deliver this programme in an organisation, then there are options to deliver a First Course programme which can be delivered through taught workshops without requiring online study of participants.
The I Matter First Course Training Manual
The I Matter First Course Training contains 12 key ideas for individuals and groups for proactive relationship health practice .
Each idea has its own evidence base, poster, trainer summary, and practical exercises.  Real-life examples are used and each concept is taught in a discuss-illustrate-discuss format. The demonstrations bring the ideas to life and help to join up the dots.
Alongside the video explanations, the trainer page provides a detailed explanation on how to teach and present the concept.
More information on resources
Online Resources
Printable resources to support programme covering 12 concepts, homework sheets and discussion prompts
More information
The Relationship Health Life Skills Reference Poster
The 12 concepts are summarised in a A4 poster - a pictorial reference as a reminder of the skills learned.

Training
We advise that professionals should complete Level 1 online training as a minimum and should then register as a Trainee I Matter Practitioner.   If they want to work within or for an organisation, the organisation should ensure that they have a core of at least 3 senior leaders with Level 1 training as a minimum commitment.  This is to ensure that the organisation progresses its own internal development process.
The ideas are taught in a highly original and innovative way. Didactic presentation and demonstrations bring the concepts to life - group discussion and skills practice embed the skills for personal and professional use.
The Relationship Health Skills Curriculum
Making relationship health skills a priority in schools.
The Relationship Health Skills Curriculum is a foundational tool to assist schools in embedding the core premises of relationship health practice across the whole age span.
Discover the Relationship Health Skills Curriculum
The Relationship Health Life Skills for your Organisation
We welcome all enquiries.  Contact us for further information.
More Feedback
COMPLETE INITIAL REGISTRATION



Relationship Health is an overlooked idea that helps professionals and parents-carers work together to help young people in their own communities