Welcome to the I Matter Relationship Health Leadership Lab and the
I Matter Learning Journey
Because when you invest in your understanding and skills, you can make a difference at work and at home

PREVENTION AND PREPARATION      STRENGTHENING AND RECOVERY
I Matter Relationship Health Leadership 

When you step into any sort of leadership role whether as a parent-carer, or as professional, you became someone with an important role to play in the wellbeing of others.  Starting with You the I Matter Relationship Leadership Lab is intended to help you build your confidence and THRIVE!
Relationship Health is an area of wellbeing practice that has been overlooked.   It has implications for so many aspects of life at home and at work:   our mental health, physical health, education outcomes, crime statistics, our roles in teams or as parents-carers. 

Developments in research now clearly indicate that relationships and life experiences in general, have a major impact on how the brain develops and functions.  The good news is that we can use these new understandings to help us take the steps needed to support greater relationship health - both through good preparation with the skills for relationships or through well-informed help when there are challenges.   

In the I Matter Relationship Health Leadership Lab you will discover how an understanding of the I Matter Framework helps clarify concepts.  Then there will be plenty of opportunities to keep learning about how to put these ideas into practice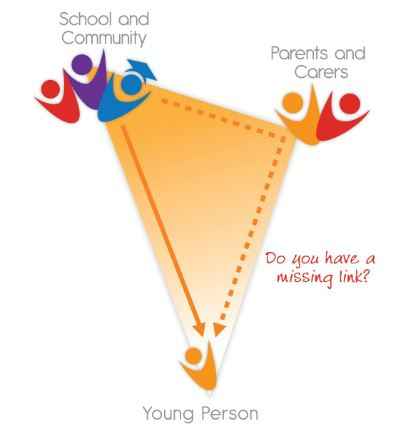 What you get inside the I Matter Leadership Lab
A STIMULATING AND HIGHLY PRACTICAL EDUCATION
Access to the Lab's I Matter Relationship Health Learning Journey. You will learn the core theory in Level 1 then in Level 2-6 there will be opportunities to learn the theory to practice of home and work roles 
AN EXCITING AND SUPPORTIVE COMMUNITY
Support and encouragement when you need it most. After all, it can sure be lonely at the top - whichever top that might be. Especially when everything is seeming to fall on your shoulders.
ACCESS TO EXPERTISE
A single expert session in the Lab is like an expensive 1:1 consultation session, one that most parents-carers and professionals simply can't afford.
TIME-SAVING RESOURCES
Time is your most valuable resource. Lab members get exclusive access to training and resources that help them get clear about the way forward in their own role 
How is this different from a typical parenting or professional development course?
We are glad you have asked!
1) Personal and Professional Roles Both Supported
There is NOTHING like this out there!.  FULL STOP.  Whether in personal and professional roles we are so often ill equipped for the specifics of promoting relationship health. Not because we lack the skills, but because the roles we play are often complex and unclear and nuanced and can be hard to pin down. Hearing from professionals and non-professionals  who are grappling with the challenges of their own roles will give you a huge step up
2) Our Warm and Supportive Community
In the space of the I Matter Learning Community,  sometimes referred to as the I Matter Village, you are never alone.

You will post something and someone who has had a similar experience will chime in with a cyber-hug and sound advice. We have a large variety of disciplines and roles represented (more than 40!) and connections get made which can result in collaborations.


3) Responsive and Member-Driven
The I Matter Relationship Leadership Lab truly is a "Lab". We experiment, listen, iterate, and respond.  Starting with the foundation stones of the I Matter Framework we encourage everyone to stay interested in learning about 

So much of the content and many of the Lab's features have been driven by suggestions and requests made by Lab members.
4) Lots of Cathy Betoin and Jacqui Wilson
Most mornings Cathy jumps into the Lab over coffee to provide guidance and assistance.  Jacqui also hops in often.  We love it!  Sometimes we even post from wierd and wonderful places. If we travel we sometimes get to do local "meetups" to meet Lab members in person.

People often say its like having supportive neighbors.
5) Our Lineup of Experts
We regularly bring in experts by role and experience  in relation to professional and personal roles. 

We also bring in authors of new books that we feel will be provide a foundation for powerful discussion and exchanges that can build your I Matter leadership skills in your role.
6) Our Kind and Attentive Lab Team
The Lab  team participates daily in the community and acts as your advocates and champion. We are dedicated to your success. We listen, respond, and help you find answers to the questions you have what you need.

And if we don't have anything to hand we work hard to get it for you.
7) Authenticity, Humor, Accessibility
There are other good resources out there when it comes to relationships and leadership, for sure. But while instructive, they are often fragmented or clinical and difficult to understand.   

Relationships are messy! The whole point is that we don't always agree.  So we need to be real, authentic, and genuine. We work to keep your spirits up with joy and humor.
8) A structured but flexible learning pathway
As a member of the I Matter Relationship Health Leadership Lab you have access to the I Matter Learning Journey. 

This is a carefully structured introduction to the theory and theory to practice of the I Matter Framework.
A Note from Cathy Betoin
In my work with hundreds of professionals and parents I've seen first hand the challenges that are faced every day by hard working and committed individuals
I created the Relationship Health Leadership Lab because I wanted to fill a gap – especially for parents and professionals who need advice, suggestions, and a shot in the arm about how to be effective in their own important roles
About the Relationship Health Leadership Lab
In the Relationship Health Leadership Lab we aim to offer the best online program for parents and professionals who are committed to making a difference to adult and child wellbeing through the skills for relationship health
Gain deeper skills
Connect with others
Learn from world-leading experts
Stop reinventing the wheel
Build a healthier and happier home and workplace 

Relationship Health is an overlooked idea that helps professionals and parents-carers work together to help young people in their own communities