Professionals:
Learn about an I Matter Relationship Health Approach
to improving Child and Adult Wellbeing!

Get started: Register Interest in joining the I Matter Professionals Program!
Equip yourself to be part of the solution in improving child and adult wellbeing.  You can read an overview here
PLEASE NOTE: We are a small project and places are limited.  We give priority to those linked to member schools and services in the Kendal area.
Sharing the I Matter Framework with professionals and linked parents and carers is something I love to do!





You can make a difference in your home and work settings!


Dr Cathy Betoin
Clinical Psychologist, Teacher and Parent


I Matter Fundamentals and Online Step 1-2 Programme:

Getting Started with learning an I Matter Relationship Health Approach to improving child and adult wellbeing is easy. 

The first step is to let us know you are interested!
We start off with a Getting Started workshop each half term.

Some people just work through the online programme
with weekly short recorded discussions of common issues
However, everyone learns fastest with small group discussion
First Course and Fundamentals offer discussion without online study
We will review your details and send payment information. Once signed up with an online account, other options are also available.
This course is intended for professionals who work with children and families who want to feel more confident in their own roles at work and/or at home.   All participants are asked to think about a relationship with a focus child or other with intention to strengthen the foundations.  Non-professionals please click here
The following items are included in the package:
REGISTRATION - PREPARATION STEP   
Choose a Focus Child to think about as you progress through your training 
Register interest anytime   
14 DAY OPPORTUNITY TO TRIAL THE PREPARATION COURSE
and change your mind with no questions asked

GETTING STARTED WORKSHOP AND FUNDAMENTALS 
On completion of preparation step and after brief consult
4 week intensive programme   SEE DATES HERE
THE PILLARS OF THE I MATTER FRAMEWORK ONLINE COURSE
Video based teaching programme on dynamic triple loops (18 hours of on demand learning) 
with reflective questions to support your learning   READ MORE HERE
THREE FREE MONTHS OF THE WEEKLY NUGGETS AND GEMS 
Based on questions from the community (value £12.50/£15.00pcm)
COURSE COMPLETION CERTIFICATE
Opportunity to access additional services 
Once added to your cart, a number of
additional resources will be available for purchase.
OPTION TO PURCHASE COURSE NOTES 
+ Course Overview
+ Full colour A4 Course Notes (on course completion)
OPTION TO PURCHASE THE BOOK 
Relationship Health: The Missing Link in Children's Wellbeing

In addition to membership services
further additional resources will be available for purchase
These are for Professionals or Linked Parents-Carers *
THE RELATIONSHIP HEALTH MATTERS LEARNING COMMUNITY 
The full community membership provides course a monthly programme of events that gives you opportunity to learn with others around your learning journey  read more
SMALL GROUP DISCUSSION WITH CERTIFIED PRACTIONERS 
We run a programme of small closed group discussion series which support the integration of theory to practice for participants.  with discount voucher of £30 on your first group read more 

INDIVIDUALISED CONSULTATIONS
We offer consultations with certified practitioners who can assist you in thinking about the theory to practice of an I Matter Approach in your own specific professional or personal situation.  These are available after completion of Step 2 module 2 Discount voucher of £30 on first purchase read more  currently limited availability.  
OPPORTUNITY TO PROGRESS YOUR LEARNING 
Once you have learned the Fundamentals of the I Matter Framework there are opportunities to learn more about how to put these ideas into practice in a full variety of roles. There is the I Matter Process Step 3-5 and the Extended Journey
The I Matter Framework can be studied for a full variety of reasons:

Preparing for a parent-carer role read more 
Birth parent or Adopter or Foster Carer or Special Guardian
Parenting-Caring of Pre-schoolers read more
Parenting-Caring of School Age Children read more
Adult-Adult Relationships read more

Preparing for a professional role with children and families read more
Health, Education, Community Roles, Leadership
Professional roles with pre-schoolers and families read more
Professional roles with school age children and young people and families read more

Or you could be a professional AND a parent-carer!
If you are linked to a member organisation 
further discounts on the course costs are possible.
 We work with professionals to build a network
of informed Link and Lead practitioners who can
+ help progress organisational development
+ take forward the relationship health skills curriculum
+ assist parents-carers who want to learn
+ build community hubs committed to joined up thinking
+ work with others to improve outcomes for children and adults
+ through a skills building approach

+ There are also discounts for bulk purchases (see below)

+ Linked Parents-Carers have a recommendation from an i Matter Certified Link Professional
Taking part in an I Matter Learning Journey involves taking time to study a map!    An I Matter Challenge is when you commit to bringing about positive changes in the health and wellbeing of a specific focus relationship.    An understanding of the I Matter Framework can provide a foundation and a complement to a wide variety of roles and situations and intervention approaches. We include a time limit to help you keep focussed on progressing.
OUR GUARANTEE: If you commit to the work you WILL see results:
Part 1:  We guarantee you will gain clarity: If you complete the Five Steps courses you will be clearer about the issue of relationship health and why it is so important to child and adult mental health and wellbeing and you will know the steps to take it forward.
Part 2: We guarantee you will gain confidence from the Inside:   If you fully commit to completion of 6 months of supported learning you will be more confident in implementing a relationship health approach in your own challenging situation.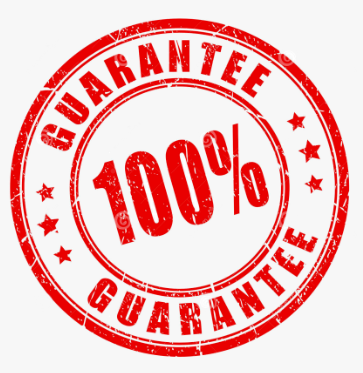 We are aiming to increase the availability of supported learning.  With a shortage of places we will give priority access to those with senior leadership support in the area of a community hub.