Learn The I Matter Framework

The I Matter Five Steps Relationship Health Online Learning Journey
HELP YOURSELF SO YOU CAN HELP OTHERS - WITH INCREASED CLARITY AND CONFIDENCE FOR YOUR OWN ROLE IN FINDING A WAY THROUGH DIFFICULT SITUATIONS
Do you want to build your confidence in your own ability to help your child and other adults in work or home settings?
Welcome to I Matter Relationship Health Training!

You could be:
a professional
a leader in an organisation
a parent or carer
a young person or adult

One of the most important steps you can take to help your own wellbeing and that of others is to address the issue of Relationship Health!  So you could be interested in 
strengthening relationship health
gaining foundations for recovery of relationship health
preparation for relationship health
general education about relationship health
I Matter Five Steps Training equips you for situations with challenges at all ages.  The Journey is for you if you ready to take some time out for reflection and for thinking about familiar ideas from a new angle. As you go through the I Matter Relationship Health Learning Journey, you will explore what the science is telling us about the way forward, so you can make a difference on things that matter.

First steps involve you learning the theory.
Second steps involve you putting the theory into practice.
Then change will happen, if you stick with it!  
I Matter gives you a practical language that everyone can understand.

Improved Relationship Health -- Starts with You
Imagine having a healthier and happier relationship with your child, or with your partner, or with your family member or friends or colleagues.
Imagine that possibility was in reach - so that you can help your child and others with their challenges
We love the feedback letters from professionals and from parents when they put I Matter principles into practice and find the way forward to the sort of relationships that they have always wanted.   
We all thrive on healthy relationships but sometimes they feel out of reach so we give up trying.   During the last 25 years professionals and parents have learned the principles of the I Matter Framework and of a relationship health approach to wellbeing - and you can learn them too. 
I Matter Approach to Relationship Health - The Five Steps Online Study Programme
Improving relationship health is possible - if you are willing to take the steps

Additional Support Options

Additional support options are offered by certified practitioners to those who have completed Step 1-2 training
Small Group Theory to Practice
With Certified Practitioner
I Matter Community Forum 
Join other Five Steps Graduates
1:1 Consultations
with Certified Practitioner
Whether for work in education, mental health, coaching, business, or for personal growth, The I Matter Framework Learning Journey offers a carefully structured process designed to strengthen your clarity and confidence and support healthier and happier relationships with children and other adults and yourself.
The course explores Theory and Theory to Practice - with intention to make the science easy to understand and practical.
Here is what professionals and parents have said
I have liked so many aspects of the I Matter Training. It has given me much more clarity, confidence and strength to help myself and my child. I can only sing its praises in every way. It has made a huge difference to how I see myself, my situation and my children and has given me the tools to be a better parent/coach for my children. It has also helped in other areas of my life such as work. Parent of children aged 5-11yrs
 
This training has taught me way more than I could have imagined, I have loved it!       Foster Carer


This training has changed the way I practice at work and in my home relationships. I have enjoyed learning online and found the modules manageable with enough to be stimulating.  I really enjoyed the dynamic of the group - it was interesting hearing everyone's varied experiences.   The changes I have made have benefited me personally, and my family and my professional role.  I want to carry on and learn more.     General Practitioner who completed Core and Extended Learning Journey


"If more professionals understood the implications of the I Matter Framework the impact would be huge on our practices.   I am excited to be part of making a difference"   Professional in Education
MORE PARTICIPANT FEEDBACK
OUR GUARANTEE: If you commit to the work you WILL see results:
Part 1:  We guarantee you will gain clarity: If you complete the Step 1-5 self-paced courses you will be clearer about the issue of relationship health and why it is so important to child and adult mental health and well-being and will know how to take it forward.
Part 2: We guarantee you will gain confidence from the Inside:   If you fully commit to completion of 6 months of supported learning you will be more confident in implementing a relationship health approach in your own challenging situation.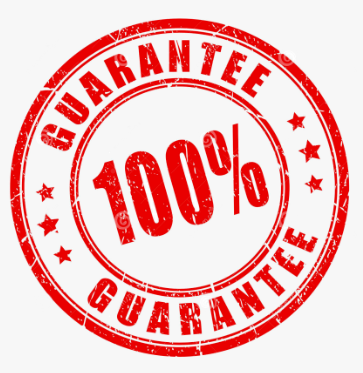 We are aiming to increase the availability of supported learning.  With a shortage of places we will give priority access to those with senior leadership support in the area of a community hub.
Complete the I Matter Five Steps Learning Journey 

Smaller steps and discounts available via member schools and services with an I Matter Lead Practitioner
Starter packages for senior leadership teams
FIVE STEPS 1-5
Single Payment
£697
8 months access
Preparation 14 day trial
Steps 1-2 Theory

Steps 3-5 Theory to Practice
FIVE STEPS 1-5
Three Payments
3 x £245
8 months access
Preparation 14 day trial
Steps 1-2 Theory

Steps 3-5 Theory to Practice
Getting Started as an Organisation - Involves developing an inhouse well informed leadership team

Advised in PCN: Director, GP Safeguarding Lead, Social Prescriber, Mental Health Practitioner, 
Advised in School:  Head/Director, SENCO, Governor, Class Teacher, Pastoral

Professional Programmes run on a rolling programme
Certification for an In-house Lead Role is a 2-3 year process Stepping into Trainee Role after Year 1
We periodically offer a group class that starts with the I Matter Fundamentals - a four session fast taught overview.   If you have questions please contact-us
FREQUENTLY ASKED QUESTIONS
THE BENEFITS OF EACH OF THE FIVE STEPS
                                                 THE BENEFITS OF EACH STEP OF THE I MATTER JOURNEY      
Learning Step:

You Will:



Preparation
You will gain a deeper understanding of why your I Matter learning journey is so important


Step 1 - Acknowledge the Fog

Identify your focus relationship
Find clarity about the way forward
Discover a new way of thinking about stuck problems
Start to find the way out of the Fog



Step 2 - Become Informed

Gain a new way of understanding child and mental health practice relevant for work and home decisions
Remove all doubts about your own importance and steps to take
Start seeing results from the new actions you are taking
Option to become an approved Link as an informed point of contact for member organisations



Step 3 - Take Care of You
Gain further clarity in a systematic method to establish priorities and find the way forward 
Understand why self-care is essential to your results and how to do it
Know how to strengthen and build an effective your team
Start to focus in on specifics


Step 4 - Develop Routines
Gain confidence in your leadership role
Develop your ability to communicate with your child or others and other team members
Understand how to progress a focussed plan to help your child that will build missing skills
Develop confidence in your own coaching skills


Step 5 - Fine Tuning
Learn a wholistic way of thinking about a child's needs and your own

Develop your understanding of how to use everyday situations to build skills
Apply insights to helping yourself and others
Option to apply for listing on the I Matter Directory



 
 Express interest in Certification
 
 
BENEFITS OF SUPPORTED LEARNING
Please Note:  Participation in a supported learning programme is a pre-requisite for certification
Registration for the online learning journey is a pre-requisite for supported learning.
+ Help with progressing through the steps 

+ Community - Get to know a group of others motivated by the same issues
+ Connection and Collaboration - Develop new friendships 

+ Accountability - Support to stick with the steps of the I Matter Journey
+ Masterminding – Learn from the experiences of others
+ Come as You Are - Enjoy a Safe and Relaxed Space
+ The Leader - Experienced facilitation from Dr Cathy Betoin and Other Experienced Practitioners
+ The Content -Carefully selected tried and tested practical content
+ The People - People like you who care about making a difference
+ The Experience We offer- Helpful Structures and Formats to Keep You Focussed on Results
Become certified as a Link, a Facilitator,  a Curriculum Lead, a Lead Educator or a Clinical Practitioner
Take forward a Relationship Health Skills Curriculum with your Team
Work with us and with your school or service to support your community.
EXTENSION AND CERTIFICATION OPTIONS 
Learning Step:

You Will:



 
 
The Wheel
 Explore the applications of a relationship health approach to a full range of everyday situations
Gain a deeper appreciation of how complex and valuable the skills of parenting and caring actually area
Work for the Wheel Award.


Extended: Foundation
Revisit the I Matter Framework.
Discover more tools to support you in reviewing progress.
Option to apply to become a Trainee Practitioner for Lead Educator or Clinical Practitioner Roles


Extended: Intermediate
Thinking Developmentally.
Understand more about how to recognize key developmental needs.
Deepen your understanding of the process of escalation.


 
 
Extended: Advanced
Advanced Applications
Know how to apply relationship health thinking to the process of understanding complex situations
Develop the skills of I Matter formulation 
Offer a  meaningful alternative to a medicalised model of mental and physical health challenges 


 
 
 
Acceptance on the Trainee Certification Pathway following full application 
Certified Senior Link
You have a senior leadership role as an informed practitioner and are part of our Leadership Community
 
 
Certified Link 
You have a role in your organisation as an informed practitioner having completed Five Steps
 
 
Certified Lead Facilitator
You assist with running small group discussion for those progressing an I Matter online learning journey
 
 
Certified Lead Educator 

Evidenced effectiveness as a certified Lead Educator helping your organisation
i) take forward a Relationship Health Skills Curriculum and
ii) support the I Matter First Course as a Prevention programme in house



Certified Clinical Lead
Evidenced effectiveness as a certified Clinical Practitioner helping your practice or your organisation
i) develop an I Matter intervention pathway for 1:1 and small group
ii) learn how to use assessment and progress tracking effectively inhouse

Opportunities to apply to be an approved Trainer.
Certified Advanced Practitioner
Evidenced effectiveness in working with complex systems with children with complex needs and challenges
 
 
PLEASE NOTE: I Matter is an educational programme not a therapy.  It is accessed via member schools and services where there are professionals who are themselves progressing the approach.  The work involved has to be completed by participants to get results. When there are complex or escalated situations, involving such things as self-harming, drug and alcohol misuse, persistent school refusal, complex mental health or behaviour challenges or situations involving abuse or a history of trauma, an I Matter Learning Journey could potentially be a part of the way forward. However an informed team approach in your community will be essential.  Please read preparation click here.  Or check the Directory